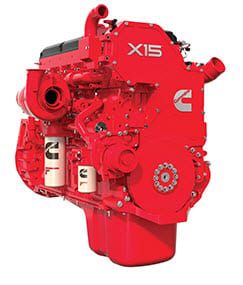 Better Where It Counts. Every Load.
Cummins is the undisputed global leader in high performance, big bore diesel engines. For nearly two decades, the Cummins X-Series platform has continually raised the bar, setting new levels of performance and operating efficiency that the competition can only aspire to.
But at Cummins, we're never satisfied with the status quo. So virtually every critical component has been modified, upgraded and improved. The X15 engine series delivers the best performance and dependability in the industry as well as superior fuel economy over competitive engines.