KENWORTH T610 SAR - OUR BEST TRUCK YET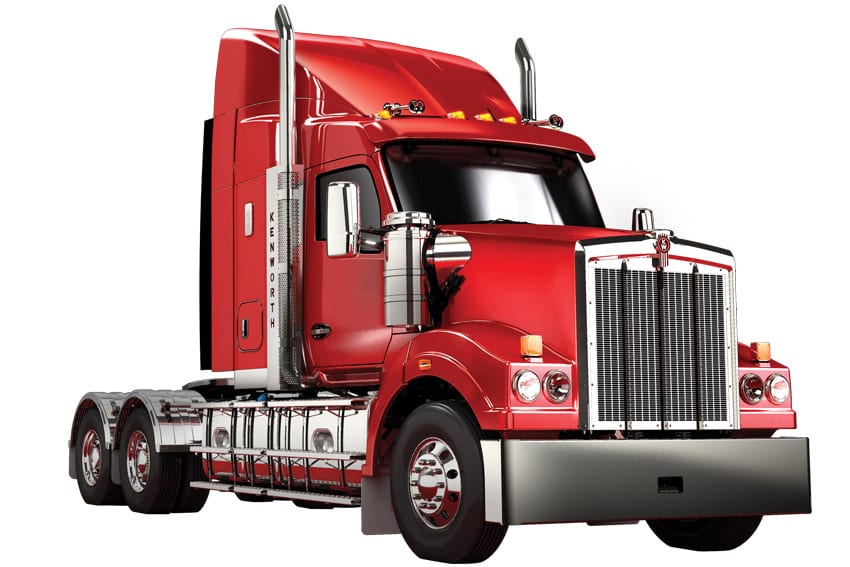 THIS IS WHERE THE NEW ERA BEGINS
Its on-road presence is bold. Its aerodynamics are advanced. The DNA is unmistakable—this new T610 SAR is every inch a Kenworth. And with up to 600Hp at your disposal, it's ready for whatever task lies ahead.
Inside, the T610 SAR introduces a revolutionary new dimension in driver comfort and ergonomics. More spacious, better equipped and manufactured to the most exacting quality standards in Kenworth's history, its new enhanced cabin delivers the ultimate driver experience.
There's been nothing left on the drawing board when it comes to safety. Available with stateof-the-art collision avoidance technology, it can monitor road and traffic conditions constantly to prevent, and protect you from potentially hazardous situations.
THIS IS HOW HISTORY IS MADE
For more than 40 years, Kenworth has worked to develop some of the most innovative, durable and productive trucks in the history of Australian road transport.
forma
Tasked with creating the ultimate driver experience, the T610 SAR design team first enlarged the cabin envelope, then moved the entire cabin forward to achieve the optimal BBC lengths needed for maximum payloads in Australia and New Zealand.
The newly designed dashboard and stylish interior trim complete the picture, but as is often the case with Kenworth, what you can't see is just as important.
Like the enhanced cooling package to comfortably handle 600Hp output, or the simplified accessibility to key vehicle systems. The heavy duty firewall for ultimate reliability, or the advanced air flow design that reduces heat penetration to the cab.
fo
You won't see the 100,000 Australian design hours invested in the T610 SAR, either. Or the more than 10,000,000 kilometres of testing and validation. But when you experience this new Kenworth in action—year in, year out—you'll certainly appreciate them.
Rest assured—whether you opt for the versatile T610, or the hard yards specialist T610 SAR with its set forward front axle, and external air cleaners— you will be the owner of our best truck yet.
MAIN SPECIFICATIONS & OPTIONS - AGITATOR CONFIGURATION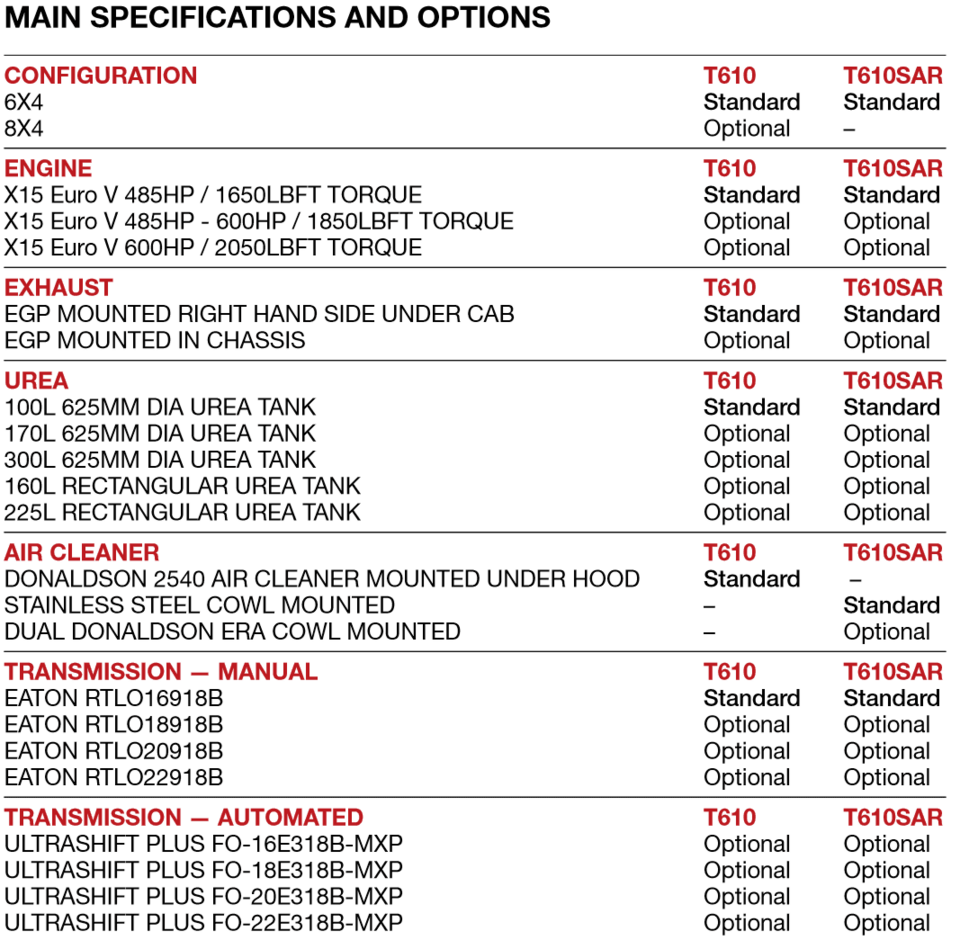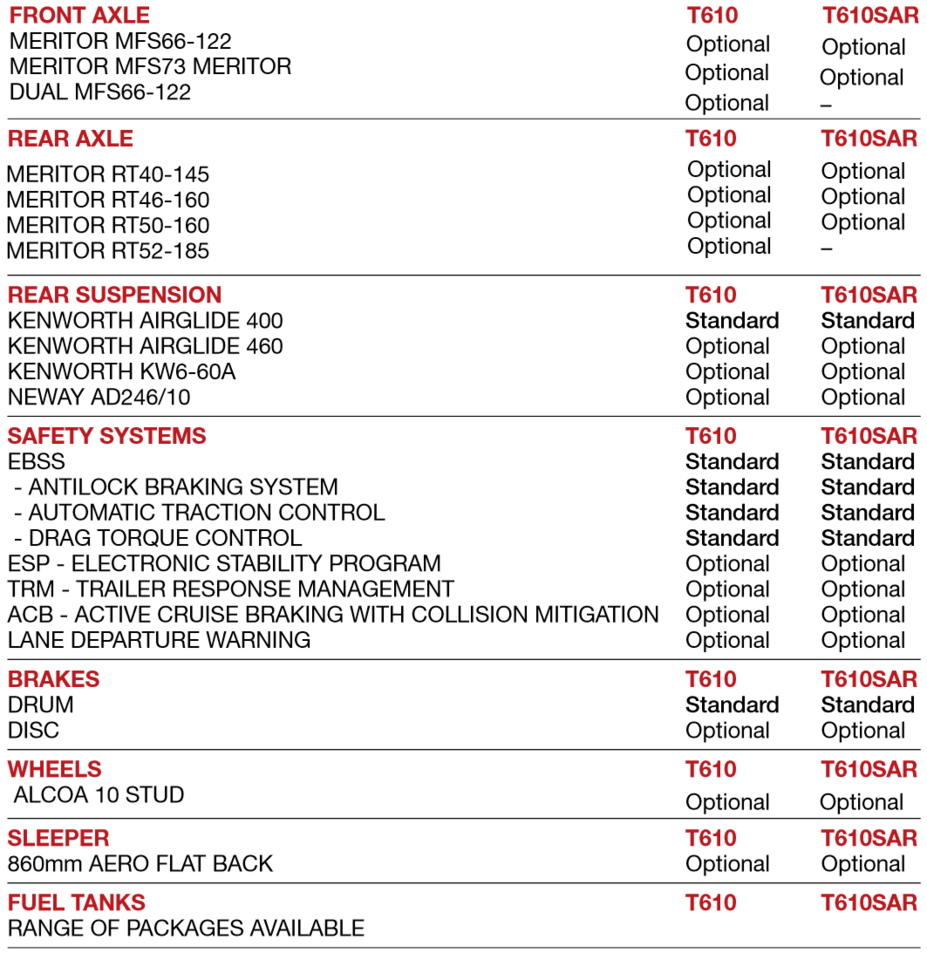 THIS IS NEXT LEVEL SOPHISTICATION
Designed from the inside out, the new Kenworth cabin is centred completely around the needs of the driver.
Significantly wider and with increased walkthrough space between seats, greater room head-to-toe for the driver, and more standing room in the sleeper cabs, the interior feels more open, more relaxed and is far easier to move around in. There's more storage—all of it positioned for maximum convenience.
Driver comfort is enhanced by an advanced heating and air-conditioning system with automatic climate control. More powerful yet more efficient, it maintains optimum cabin temperature at all times, in all driving conditions, all year round.